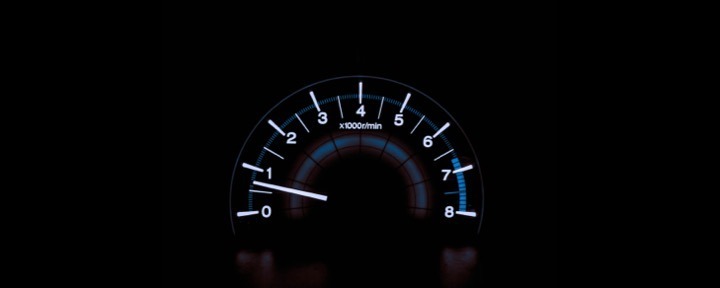 Setting Advertising Objectives for Financial Performance
We'll often be talking to clients and at some point say, 'the most important thing is justifying price'. Then moments later, 'the most important thing is increasing the size of your customer base'. The truth is, there are many 'most important things' when it comes to effective advertising. In this post, we highlight common pitfalls for brands when planning advertising and provide recommendations on the most important thing when it comes to setting advertising objectives for financial performance.
Smart advertising strategy begins with a clear understanding of what it's supposed to do. The simple act of setting clear business, behaviour and communication goals can be the difference between whether a campaign achieves its goals, or not. By focussing on the objectives that matter, we focus resources and investment in the areas that can drive growth.
Setting Business Objectives
Before any campaign development can begin, we need to set clear and coherent goals. What are the goals for sales, profit or market share? How is the campaign supposed to make money and over what time period?
Don't just assume that sales gains are a better route than reducing price sensitivity. The IPA databank (Institute of Practitioners in Advertising) shows that while sales campaigns are 11X more frequent than campaigns targeting price sensitivity, supporting higher prices is usually more profitable than just increasing volume.
A study from McKinsey showed that a 1% increase in price translates to a 10 – 12% increase in profits. On the other hand, a 1% increase in volume results in only a 3% increase in profit.
Example Scenario: The effect of 1% price increase vs 1% volume increase
As Tim Williams has noted, 'seasoned marketers know it's possible to grow sales and market share and still be unprofitable. Buying sales and market share through discounting isn't growth at all: it's merely a form of unhealthy enlargement'.
Setting Behavioural Objectives
Once we have set clear business targets, we need to think about the type of behaviour that supports that goal. Do we want more buying (loyalty) or more buyers (penetration)? How many customers are required and at what weight of purchase? This is where quantitative planning can be of great help. Crunch the numbers. How will your behavioural objectives realistically deliver your business results? Remember that penetration strategies are 3X more likely to lead to growth than loyalty.
Setting Communication Objectives
Lastly, consider the communication goals that will help create a change in behaviour, at the scale required to achieve the business goals. For instance, awareness may be limiting the size of your brand's customer base. Negative associations may need to be overcome. Do you need to do more to ensure the brand is thought of in buying situations?
It's important to remember that not all communication objectives are created equally. Research shows that the effectiveness success rates (IE the business effectiveness) of 'awareness' and direct' campaigns, while more frequent in occurrence, are less effective financially.
According to PIMS research (Profit Impact of Marketing Strategies), quality perceptions are a key driver to profitability, so it's not surprising to learn that quality-enhancing campaigns along with fame-building campaigns are the most profitable.
Fame-driving campaigns for instance are 4X as efficient as the average campaign, driving 4X the market share growth per 10% points of excess share of voice. The data supports the idea that fame is the magic ingredient to massively boost your campaigns financial performance.
The good news is the impact you see from even small shifts in consideration can have massive impact on financial performance: a +1% shift is worth on average 0.5-1.5% of total sales according to Gain Theory's analysis.
So we would be wise to remember that by setting clear targets for business, behaviour and communication, we focus attention and resources on the things that matter most. Not just those that are easier to measure.
Summary:
Set and agree to clear business, behaviour and communication goals
Business goals: targets for sales, market share and profit
Behaviour goals: penetration or loyalty
Communication goals: quality, fame and salience are more likely to lead to effectiveness
Don't forget: supporting higher prices is usually more profitable than just increasing volume
If you need help setting advertising objectives, talk to us.
---
References
Les Binet and Peter Field, Marketing In The Era of Accountability, IPA 2008
Les Binet and Peter Field, The Long And The Short Of It, IPA 2015
Kitchen, Effect: 10 Rules for Making Advertising That Works, 2018
McKinsey Quarterly, The Power Of Pricing, February 2003
Tim Williams, The Cost Of Everything And The Value Of Nothing, May 2018, WARC
Thinkbox, Ebiquity & Gain Theory, Profit Ability: The Business Case for Advertising, 2018